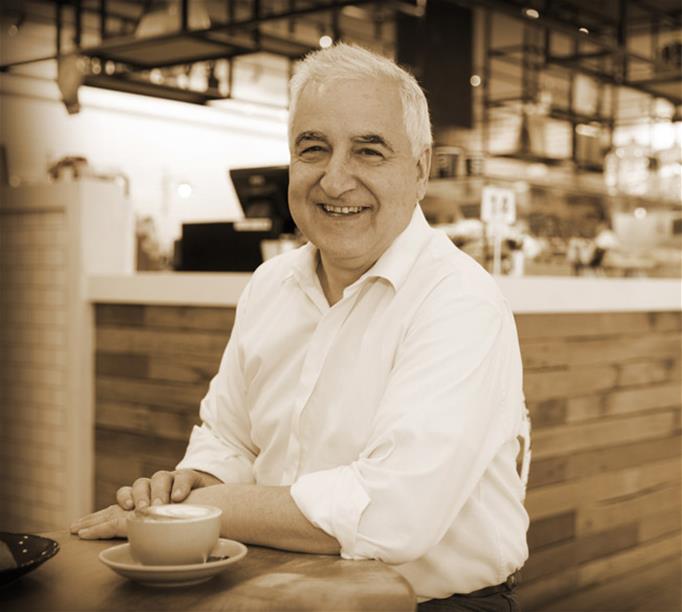 Pat
Tell us a bit about your shop or service: It has always been our family goal to provide nutritional meals prepared by chefs using quality ingredients and offer value to customers. We have also spent considerable time to obtain the best coffee beans freshly roasted in-house.

What's in season or really popular right now with shoppers? Customers love our breakfast, particularly the green breakfast and French Toast. For lunch our American Burger and soup are very popular.

… and what's your favourite thing instore at the moment? For me I love the muesli fruit bowl!

How long have you been working here? I have been in Campbelltown Mall for over 18 years with my family and have been in our current location for 10 years now.

Are you a big or small crew, how many of you working there? We have a small full time crew of 6 people, plus another 8 casuals.

What do you reckon is best part of your job? I have to say its meeting all the lovely people! We have some really beautiful people in Campbelltown.

What are your interests in life? Any hobbies, interests or mad obsessions? I play tennis once per week and play gold when i get a chance. I also love the newest gadgets and make sure to keep up to date with everything.

So, do you think your shop or service helps make shoppers' lives easier? If so, tell us how: We try and make our customers lives more enjoyable! When they come to Dahlia's, we make them feel welcome and always try and exceed there expectations.

Do you have local customers you know by name, or like to have a chat with? Certainly! We know a lot of of our customers by name and how they like their coffee, what their children do and they are important to us

What is the funniest or most unusual request you've ever had from a customer? Once a customer asked if eggplant tasted like egg.

What do you think makes Campbelltown Mall a great community and/or good place to shop? I think it's a great community because it has convenient parking, all the major shops and its easy to get around.

Do you have a fave time in the centre and if so why? For me it's Christmas! Theirs a certain buzz around that time of year. The music in the centre and it just feels good to be here.