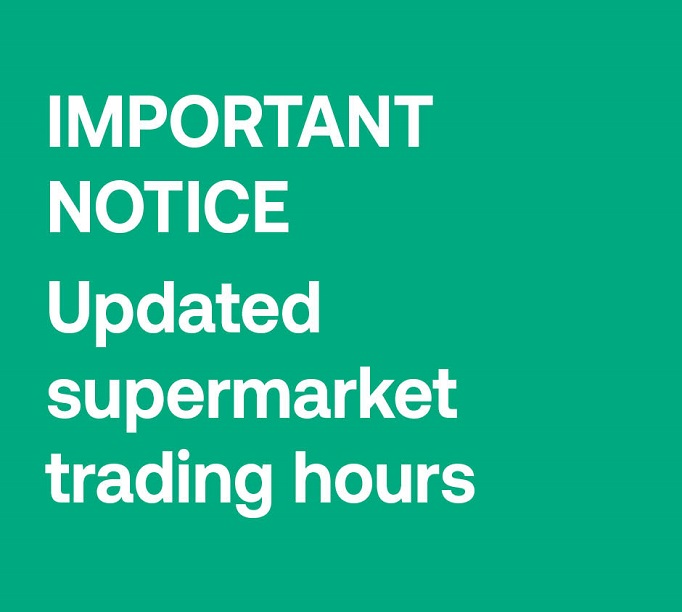 Important Notice
Coles and Woolworths will now trade the below hours with the first hour of trade open exclusively for Community Hour excluding weekends.

Coles: Monday to Sunday 7am - 10pm.
Woolworths: Monday to Sunday 7am - 8pm

Community Hour is held from Monday to Friday from 7am - 8am for the following community members:
- Tuesdays and Thursdays for emergency services and healthcare workers.
- Mondays, Wednesdays and Fridays for elderly and others in need of assistance.

ALDI will now trade Monday to Sunday from 9:30am - 7pm.
This is to ensure sufficient time and space to replenish shelves and further meet the changing needs of shoppers.
Thank you for your understanding.