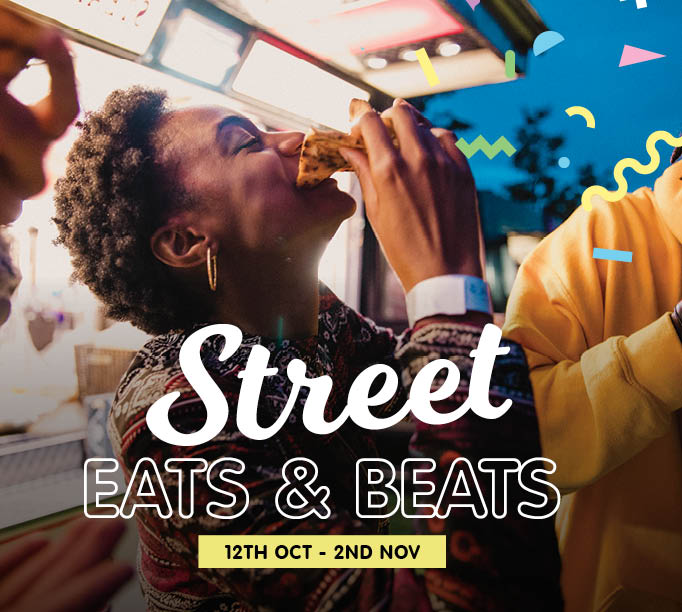 Street Eats & Beats
12 October, 2019 at 9 AM-2 November, 2019 at 5 PM
Campbelltown Mall will be transporting shoppers through a cultural experience during Street Eats & Beats!
Dates
Saturday 12th October – Saturday 2nd November 2019
Location
Fresh Food Precinct
Spend to Receive
Head in, spend $30 or more in fresh food specialty store/s, or $80 at Aldi, Coles or Woolworths and you'll receive a $10 fresh food voucher to use in-centre.

To enter all you need to do is SHOP at Campbelltown Mall, PRESENT your receipt at the redemption point at Customer Service Desk daily, COMPLETE the entry online form and COLLECT your $10 voucher to be spent at any of the participating food retailers at Campbelltown Mall!

For terms and conditions click here.

Retailers accepting vouchers are; A & A Poultry, Farm Fresh Meats, Fish Feast, Green Valley Spices, Henry's Harvest, Michael Chang's or Sadie's Deli
Cultural Entertainment
Every Saturday from 11am dance to the beat and pound the drums with an immersive experience of cultural entertainment.
Performances as per below:
Saturday 12th: Chinese dragons
Saturday 19th: African drumming
Saturday 26th: Islander dancers
Street Food Tasting
Every Thursday from 11am to 2pm, have the chance to taste what the fresh food retailers have to offer through a mix of cultural recipes.